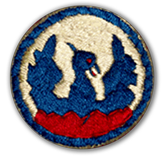 Join The Mission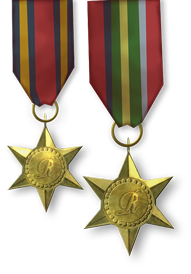 Help Chinese Canadian WWII War Heroes be recognized in Canada's War Museum
During the darkest days of the war in the Pacific, the British Secret Service (Special Operations Executive) asked the Canadian government for 13 Chinese Canadian volunteers to be trained for a covert mission that would parachute them behind Japanese enemy lines have them trek through dangerous jungle conditions, find the Chinese resistance fighters, and train them. They volunteered to fight for Canada even though they were not considered citizens and they knew that if they were caught or killed their Government would not come for them.
13 men volunteered for "Operation Oblivion", among those operatives, James Shiu, Roger K. Cheng, Norman Mon Low, Louey King and Roy S.T. Chan were sent to liberate POW's still held in remote jungle camps in Borneo. They repatriated hundreds of men and waited months after the official surrender of the Japanese forces before they received back up. They each received the British Military Medal for "acts of bravery".
When these men returned home instead of being honored as Heroes, they were forced to fight another battle - this time to obtain Canadian voting and citizenship rights. Today, their acts of bravery representing Canada in some of the most dangerous missions during the war in the Pacific remain unknown outside of their community. Please join us in asking the Canadian Government to honor these Canadian Heroes with a permanent exhibit at Canada's War Museum.
833 People Have Joined The Mission. Will You?
Michael Dickson
Stratford
Margaret Dickson
Stratford
Joeline Norgaard
Oakville
Susan Schumacher
Mississauga
Charles Crossan
Aldergrove
pin-chuan Chang
Vancouver
Sign The Petition
Privacy Policy
Oblivion Productions uses the information you have provided on the online petition only for the purpose which is stated "to promote and evidence the interest in having a permanent exhibit for Chinese Canadian Veterans at the Canadian War Museum" and for communications to you notifying you of the petitions' progress. By signing our petition you consent to the collection and use of information by Oblivion Productions as stated above. If we decide to change our privacy policy, we will post those changes on this page so that you are always aware of what information we collect, how we use it, and under what circumstances we disclose it.
Oblivion Productions does not sell or share your personal information to others. We provide a secure server with secure server software. Furthermore, all of the information we collect is protected against unauthorized access.
If you require any additional information about our privacy policy please contact: OperationOblivion@gmail.com
X